High Gain Version: Jumper the upper two pins of JP1. Installation in a shielded case may be required to avoid interference from other sources.

This is the same as the default schematic except for the jumper. It can also be set up similar to the medium gain version by jumpering the lower pins of JP1.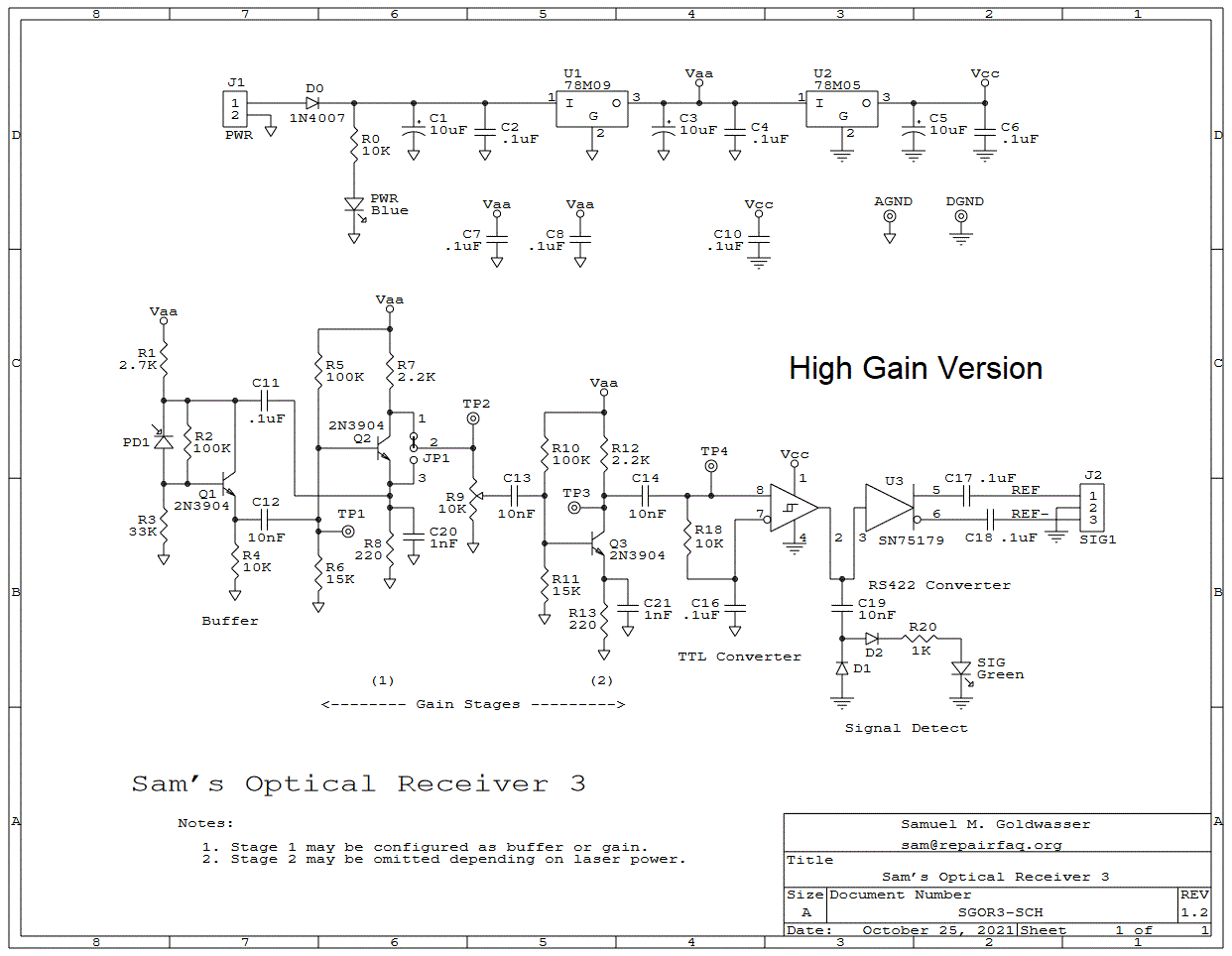 OR3: High Gain Schematic

OR3 High Gain Component Locations
.