Home Return to Main Page
TIMING AND OPTICAL OUTPUT OF RW-MOPA 2 RUBY LASER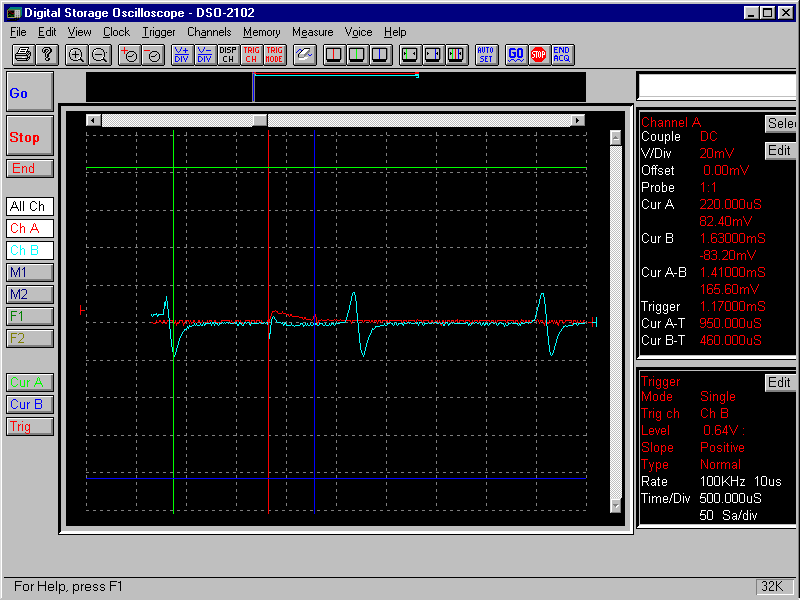 Blue trace is magnetic timing pulse of Q switch. Period is 1.9 msecs.
Red trace is Optical output. Flashlamp fire is shown beginning at the red vertical line. The laser pulse begins at the blue vertical line. From the Green line which is the timing pulse used, 950 usecs pass to lamp flash begins. This delay created the largest laser power output as measured. 410 usecs later the laser fires. Total time is 1.41 msecs to fire.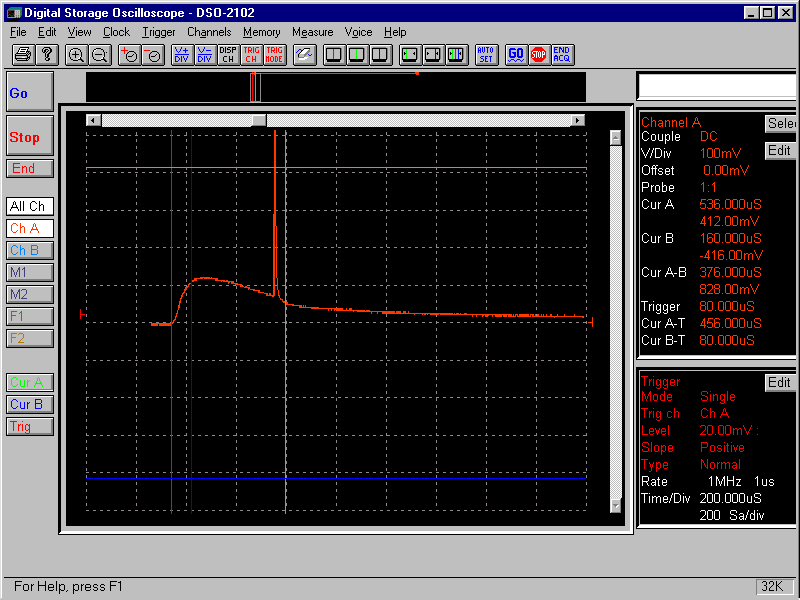 An expanded view of the Ruby pulse and flash lamp amplitude. As you can see that about 410 usecs later the laser fires. Notice that the flash rise time is about 80 usecs.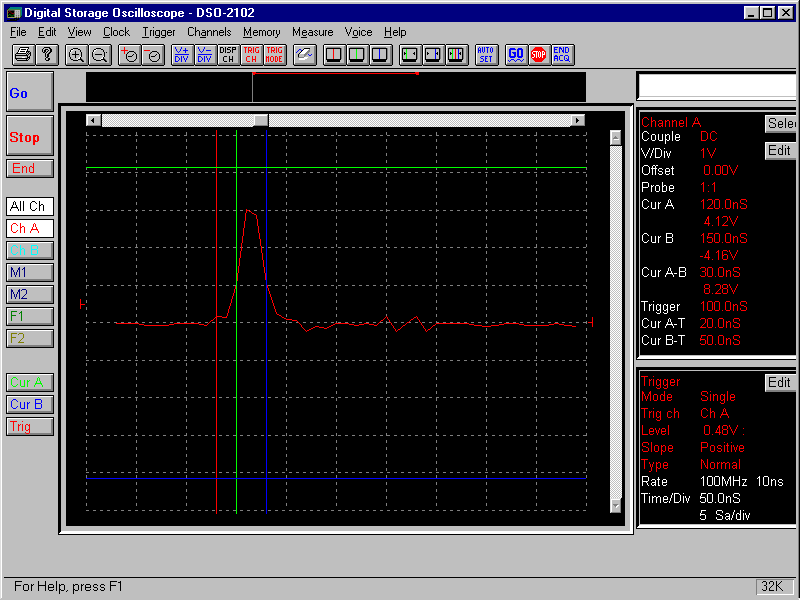 Laser Output Pulse width is 30nsecs from the Oscillator above and after passing the 2 amps below yielding 25mj at 40nsecs